MOORE MEMORIES
USS BELL ASSOCIATION (DD587)
MARCH, 2016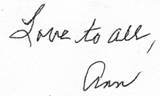 A gracious Good Morning to all of my BELL members. I would like to pass along some information about what is going on in my part of the world. We had to cancel our reunion due to not having enough participants in order to get the bid hotel, site seeing trips and visiting the Fort Benning post (in the reunion world you have to guarantee a certain amount of hotel rooms to get the lower price and if you don't use that many rooms the rate reverts to the higher daily price)
Two weeks later I had an email from the Reunion Planner for the USS Jenkins asking if I could help them with their reunions. I cannot say no to any Veteran group and now I am working with them and trying to get our wonderful BELL artifacts into the new World War II Museum in New Orleans. The Curator does want to have some of things. I am in the process of making pictures of all the artifacts and will be going down to New Orleans on March 22nd to show them what we have; I think they will probably want most of what we have as it is such a large and new museum. The lady I have been working with seems very excited. After the items are selected I will be packing them up, and my son and I will be going delivering the precious objects to the museum. He is excited to be a part of the history.
I also have been speaking with the Jenkins Planner and he has invited any Bell members to attend their reunion to see if we would like to join with them for future reunions. Their reunion is being held in Norfolk May 11-15 of this year and all Bell members are invited. If you are interested in attending please let me know as soon as possible and I will have the reservation form sent to you. You can get in touch with me by phone (770-938-1803), email (akpoole@comcast.net), or mail (3978 Ashley Woods Court, Tucker, GA 30084). Please note that the registration deadline is April 1st. I will be going along as well.
In reading the Deck Logs there were many references to the BELL and the JENKINS fighting many battles side by side. If you are interested and can join with their reunion please let me know as soon as possible and I will get you a registration form immediately. Also, their reunion location will be the Holiday Inn Norfolk Airport and hotel reservations need to be made by April 11th.
Just another piece of information: I have gone through all the deck logs and made copies and hopefully I have gotten all of them in the mail. Some of them have been returned due to several reasons. I am going to list the ones that have been returned for one reason or another. Maybe someone might know about them and if so please let me know. I do so miss each and every one. If you are ever in my part of this big old world please do stop in for a visit. As one of our local radio persons would say at the end of their programs, "And may the Good Lord take a liking to all y'all."

*** IMPORTANT NOTE ABOUT THE USS BELL WEBSITE ***
Our new website, www.ussbell.org, has been up and running for several months now. Currently, if you go to the old address (www.ussbelldd587.org) you will be redirected automatically to www.ussbell.org. However, effective July, 2016, this will no longer be the case (you will receive a "Server not found," "404," or similar error message). Please update your browser bookmarks, shortcuts, etc. to reflect the new address. We apologize for any inconvenience.